It was when we were renovating the Retreat in late 2014 that Francois Gautier visited us. We learned a few things: he had lived in what is now our home in Binsar many years ago; Sri Sri Ravi Shankar had visited the Retreat and liked a few hours that he spent here. Francois suggested a Meditation course could be organized at the Retreat, taught by Sri Sri Ravi Shankar himself. The thought has stayed with us.
Over 2 years since this meeting, we were able to organize our first Yoga Retreat. We had 15 participants training in the Yogic way under Divya Sunil Yogacharya.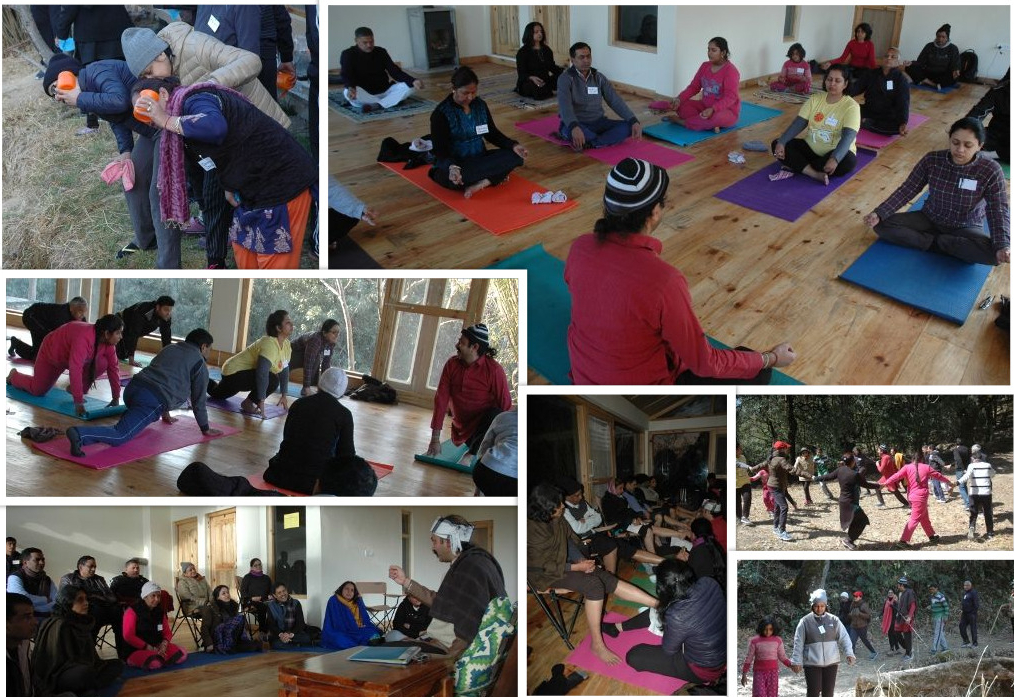 Binsar has everything the Himalayas have to offer those seeking harmony, within and without. It gives us great satisfaction that we are able to facilitate this journey for our guests. We hope many Yoga / Meditation teachers and students alike will pass through the Retreat on their journey to teach / learn this ancient knowledge which remains as relevant today.