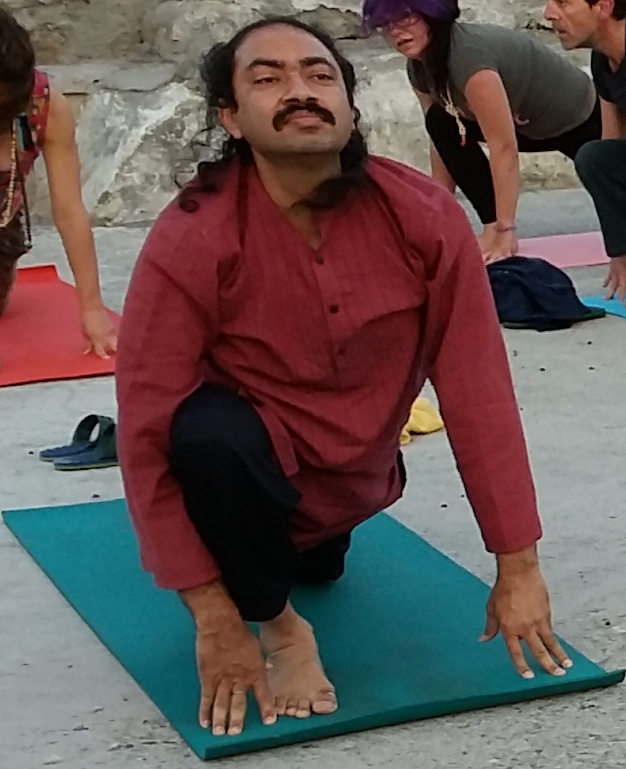 Divya Sunil Yogacharya came to Delhi from a small village called Kajimabad in Uttar Pradesh, India. Even as a child he was always drawn towards social work and spiritual pursuits. Much of his childhood was spent with his great-grandfather, Vedh Shri Pyare Lal Ji, a spiritualist and famous Vedh.
In his later years he was highly influenced by Swami Niranjanaanda Saraswati, reknowned for his work at the Bihar School of Yoga in Munger. Divya Sunil Yogacharya remains his disciple till date.
Today he comes with more than 15 years' experience in the field of yoga and other natural healing therapies following a Masters in Yoga from JVBI in Ladnun, Rajasthan. He has also carried out research work in yoga at Swami Vivekananda Yog Anusandhanam Samsthana in Banglore, besides attending numerous discourses at Bihar School of Yoga in Munger to further his knowledge.
Additionally, he has learnt spiritual healing (Reiki) from the Pranam Foundation and the Reiki Healing Foundation and natural therapies from the Gandhi National Academy of Naturopathy, Delhi.
Divya Sunil Yogacharya headed the International Yoga Festival in Rishikesh in 2014. He is working with the AYUSH ministry, Government of India, since 2015, to spread the awareness of yoga to every corner of the country. He also has many disciples from around the world.
He regularly delivers lectures and holds events at prominent institutions in the country like BHEL, SBI, IIFT, Doordarshan, etc. and has been the key speaker at many events hosted by SPIC- MACAY.
For the last few years he is researching and experimenting on creating a model of sustainable gaushalas (cow-sheds) where every product (and by-product) of the Indian cow can be used. He also runs a non-profit Yoga ashram in the Tihar Jail, New Delhi, residential complex as well as a gaushala inside the jail premises.